Do you need royalty-free music for your inspiring project or healing center?
If you are in the business of inspiring or healing the world, you can use my music as background music for your projects or healing practices by simply giving the amount you consider fair (from $1 per track) according to the nature of your project, at the time you download my HEALING MUSIC on this site.
If you decide to purchase my healing music under this new royalty-free fair contribution model, you could use the music in the following ways:
1. ALLOWED USES: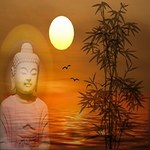 Use it as background music for a video, website, documentary, or film that has a positive inspiring message or the intention to heal and help people.

Play the music in your healing room, during live treatment or consultations with your clients of any holistic healing practice, including Ayurveda, natural medicine, energy medicine, naturopathy, acupuncture, therapeutic massage, homeopathy, reiki, hypnotherapy, EFT, havening technique and bio-feedback advice.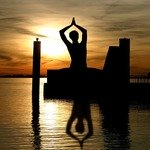 Play it as background music in your Spa, wellness center, holistic center, spiritual retreat, holistic retreat, Ayurveda center, Ayurveda restaurant, or organic food restaurant.

Play it as background music in your yoga class, meditation class, spiritual healing class, kinesiology class, or seminar of any holistic, vibrational or quantum healing disciplines.

Use it as background music for your own voice recordings (CDs or Mp3s) of ASMR, guided meditations, hypnosis, holistic healing, metaphysics, EFT, personal growth, or NLP coaching.
2. PROVIDE A CREDIT
All the healing music on this site has been composed by Javier Ramon Brito and you are kindly asked to provide the appropriate credit for the music composer in your project. Just include "Music by Javier Ramon Brito" in the credits section of your project. Thank you.
Including a clickable link to this website is optional, but it would be highly appreciated.
4. GIVE ONCE, USE THE MUSIC FOREVER
Royalty-free music means that once your have given at the time of downloading the music the amount that feels fair to you according to the nature of your project, you will not have to pay any ongoing fees of any type for licensing the music.
5. HOW TO DO IT
To download my healing music for your project on a fair contribution basis, just go to my healing music LISTENING PAGE and click "download" or "buy" on the music you like for your project. Then freely enter the amount that feels fair to you (from $1 to whatever you consider appropriate) according to the nature of your project and proceed to check out. You will be able to download the music immediately, in the audio format and quality of your choice. That's it!