Healing Music for Meditation, Relaxation, Inspiration, Spiritual Healing and Well-being
By Javier Ramon Brito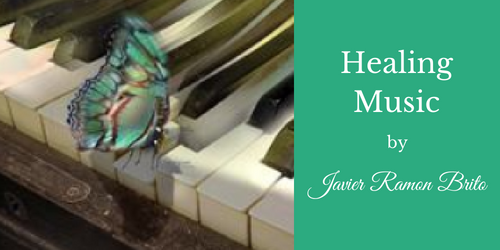 Don't just listen. Feel...
Enjoy listening to my healing music for meditation, relaxation, inspiration, spiritual healing and well-being.
You can listen to all my music online here for free. If you purchase and download the music, you can get the high quality recording and, with the free bandcamp app for iOS devices or the free bandcamp app for android devices, you can enjoy the purchased music directly on your mobile phone or tablet, so the music is with you everywhere you go.
In addition, if you purchase my music, you can use it as background music for your own videos, therapy sessions, yoga classes, recordings of guided meditations, etc. Just pay what feels fair to you, in accordance with the nature of your project and give appropriate credit to the composer (e.gr. "Music by Javier Ramon Brito") in the credits of your project. That easy. See the allowed uses of my healing music as background music for your own productions, royalty-free.
Healing and Meditation Music
The albums in this first group are meditation healing music albums. They contain inspiring, relaxing, calming and soothing music that provides nourishment to your soul. Each album has several healing music tracks.
Cinematic and Motivational Music
The following healing music compositions are more cinematic and orchestral. They contain uplifting, inspirational music that is intended to lift your spirit and fill you with motivation:
Happy Easy Listening Music
The following healing music compositions are light, happy, cheerful and easy listening:
If you like Apple Music and/or Spotify, you can also enjoy listening to my music there. Just click these buttons:


Alternatively, you can download my FREE app of music for healers, which is available both for Android and iOS devices. Just click on the images to download the app: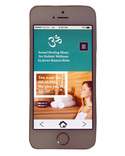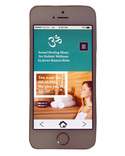 Related articles:
How to Meditate with Music
Heal with Music
Home Page